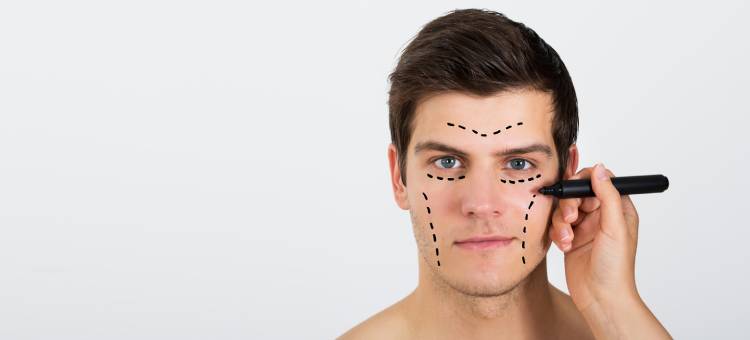 HOW TO CHOOSE YOUR FFS SURGEON?
A common question most of the patients have when they decide to go for their facial feminization surgery is: how do I choose my FFS surgeon?
There are a lot of plastic surgeons, maxillofacial surgeons, and otolaryngologists who claim to perform FFS. Now each of these streams exposed to bony work during their training. However, because plastic surgery is a superspecialization after general surgery residency, it means that plastic surgeons have spent more than 6-8 years training before they become qualified plastic surgeons. Therefore, I strongly believe that a plastic surgeon deals with soft tissue work along with bony work equally deftly.
Now FFS is a group of 6-7 facial surgeries. How good a result a plastic surgeon can give you would depend on his vision, artistry, and 3D planning. As I always say and believe, FFS is more than bony work. Now some of the older generations of FFS surgeons have their own fixed tools and notions and are reluctant to change the way they operate. Younger FFS surgeons are keener on learning newer advances in the field such as 3D printing and virtual planning. Hence they may be better able to harness the progress in science in order to avoid intra-operative mishaps and complications.
One of the common places one can start to search for a good FFS surgeon is online. When one wants to choose an FFS surgeon it is a good idea to start with an unbiased mind. It is a good idea to read the majority of reviews available online. One or two negative patient reviews should not dishearten a prospective patient. Sometimes reviews are written emotionally not objectively by patients who have previous emotional baggage. It is important to see the number of FFS surgeries performed by the surgeon and the percentage of good results obtained. Anything above 90% in terms of excellent results should be a good deal. Does the plastic surgeon focus on FFS? Because plastic surgery is a vast field and not all plastic surgeons train or focus on FFS. It is important to understand an individual surgeon's technique; whether they do all surgeries themselves or they have other surgeons in their team ghost-operating for them. So getting to know your FFS surgeon better is very important. For surgeons abroad, most offers to have virtual consultation over skype.
Some patients are unsure about traveling to other countries such as India for their FFS. They forget that India has always had very good doctors and the training program in India is considered to be at par with any developed country such as the USA. In fact, because of the huge population of India, the doctors here especially in the surgical specialty have already performed hundreds of surgery even before they complete general surgery residency. In fact, in many countries, almost 60-70% of healthcare workers including doctors and nurses are from India.
Mumbai is one of the most developed cities in India and has some excellent public and private hospitals. Our center, Designer Bodyz, is located in Andheri West which is considered to be one of the prime residential localities in Mumbai. So you can expect to have clean, wide roads and a comfortable commute to and fro from the clinic to your apartment/hotel. Plus it is around 30 mins from the international airport, thereby giving the comfort of a very short ride after a long international flight.