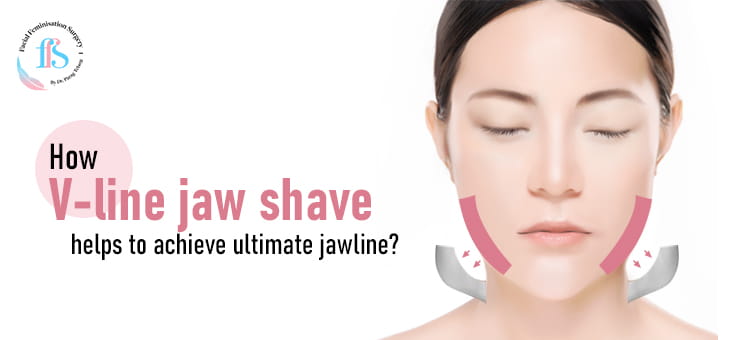 How V-line jaw shave helps to achieve ultimate jawline?
What makes a face look beautiful?
Well, there can be many answers to that but technically speaking it's the proportion or symmetry of facial features that make a face look attractive.
Men with square faces and women with V-shaped chin are considered to be more attractive. However, sometimes women have square and wide faces that make them look masculine and older than their age. This factor often results in affected self-confidence and facial aesthetics.
Therefore, a V-line jaw shave is one of the most popular surgeries to make the wide face look more feminine and sharp. In this surgery, the jaw needs to be angled and refined properly, which is done by shaving the jaw bone.
Ideal Candidate for V-line jaw shave
So, V-line jaw shave procedure is best to create an ideal V-shape chin appearance and contoured jawline for:
Women having overly square or U-shaped jawline.
Women having a double chin.
Transwomen with masculine jaw shape.
Women having a short and wide chin.
The procedure of V-line jaw shave provides a slender, softer, and feminine profile to a woman by covering three important elements of the lower face which includes:
The jaw angle.
The shape of the chin.
Body of the mandible.
The surgery slims down the lower jaw and reduces the jaw width to produce a sharper and defined chin and jawline.
Techniques used for V-line jaw shave
V-line jaw shave procedure is carried out through different methods as per the concern and desired result. Types of V-line jaw shave methods are:
T-shaped osteotomy: This method narrows the chin and gives a T-shape to the jawline by making a horizontal cut followed by vertical cutting of the jaw bone.
Inverted V-shaped osteotomy: This is an advanced and commonly used method of V-line jaw shave wherein, the chin's width and height are reduced by making an inverted cut.
L-shaped shift method: This method is ideal for individuals who have a long and protruding chin. In this procedure, a part of the chin is cut horizontally and the excess bone is trimmed.
Horizontal osteotomy: Horizontal osteotomy is usually carried out to address a very long chin where the chin is horizontally cut to give an attractive V-line.
Recovery & Post-op Care
With the new advancement and techniques over a period of time, V-line jaw shave surgery can also be customized for an individual patient for long-lasting results. Besides this, the surgery is performed through smaller incisions which results in minimum downtime and less scarring. It involves less recovery time as compared to the other facial plastic surgery procedures. However, one needs to follow few post-operative precautions such as:
Wearing a facial mask that tightly presses against the skin keeps the post-operative swelling down.
Avoid eating hard foods that need chewing as it can delay the recovery time and cause bleeding.
V-line jaw shave surgery is a complex procedure and hence, should be carried out by an expert plastic and cosmetic surgeon to avoid any complications and adverse effects. Thus, one can consult Dr. Parag Telang who is a renowned surgeon and specializes in facial aesthetic surgeries in Mumbai, India. V-line jaw shave surgery gives a natural-looking result to the jawline and one can see the effect in 3 to 6 months post-surgery.
For more information about V-line jaw shave surgery in Mumbai, India consults Dr. Parag Telang.